Thank you to everyone who came out to support QPC's Quilt and Craft Show in Jess Ranch on Saturday!
We enjoyed being part of such a fun event :)

We are so excited to have a HQ National Educator
coming to teach in our Shoppe!
Linda Matteotti

Linda is an award-winning quilter, with a wealth of experience teaching at major national quilt shows. She has been a Handi Quilter National Educator since 2007 and has taught at numerous shops and private events across the US and internationally, including Handi Quilter's Academy.
We are honored to have her teach in our Shoppe!
Friday

, December 4

, 2015

Fun of Finishing (your Quilts) -

10:30am


Sixteen Tops for Sweet Success -

2:30pm






Saturday, December 5

, 2015

The Fun of Owning a Longarm -

10:30am
Introduction to ProStitcher -

2:30pm
Each 3 hour class is $35...
sign up for all 4 classes and receive 1 class Free :)


Sign up online or call the Shoppe at (760) 881-4025



Linda is also a Certified Art & Stitch Instructor.
She has agreed to teach a special

Sunday

session
of the dynamic Art & Stitch program!

Art & Stitch is a powerful software program created to let you design your own quilting patterns. This amazing program comes free with every HQ Pro Stitcher.

There is a free version of the software available directly from the Art & Stitch website. You can play with the software and learn how fantastic designing can be. Once you own the software you can save your designs and apply them to your projects.

This Special

Sunday

session has limited seating so please let us know asap if you plan to attend so we can reserve your place in this class.
Please download the free software to your laptop and bring it to class.



Sunday, December 7

, 2015
Introduction to Art & Stitch


9:00am - 3:00pm


A light Breakfast and Lunch will be provided.

Cost: $125
or $199/couple



LONGARM RENTAL PROGRAM

Don't forget that you can also sign up for a one-on-one class to learn how to use
the HQ Avante and Pro Stitcher or the sit-down HQ Sweet Sixteen!

The cost of each one-on-one class is $125 and is approximately 4-5 hours long.
If you prefer to share the class with a friend you may have two people in a class for $85 each.

After taking one of these informative classes you'll be ready to rent one of our machines to finish your own quilts! Rentals are $25/hour with a 2 hour minimum. There are also half-day and full-day deals available :)
You will also need a Longarm Starter set which includes pins, zippers, and HQ bobbins for $55.95.
You will also need a cone of Magnifico or Omni thread. These items are available at the Shoppe.
Call the Shoppe @ (760) 881-4025 for more information or to get on the class list
.
WEEKLY SPECIAL
We have an excess of Jelly Rolls and our Strip Roll-ups in stock so we are turning them into a great opportunity for you!
Buy 3
Jelly Rolls or Strip Roll-Ups and get one FREE!!!
Sale price valid in store and online
through

November 15, 2015
Online orders at TopsandBobbins.com can place 3 rolls in your cart and use the order notes to tell us which additional roll you would like for Free :)
NOVEMBER'S JANOME SPECIAL
Would you like a FREE Janome sewing machine?
Well, this month's Special includes just that!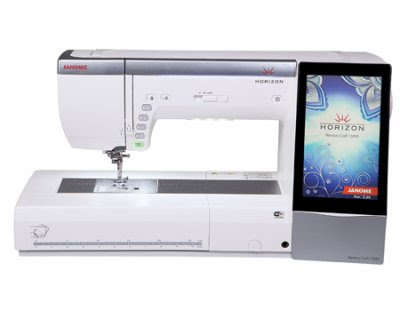 The Horizon Memory Craft 15000 Embroidery and Sewing Machine is
this month's Janome Special!

During November, every purchase of the MC 15000 will
also get you a FREE Janome 3160 QDC!

That's a huge savings of $999!!!

In addition to all of the goodies that your new MC 15000 comes with,
you'll also enjoy a wireless internet connection to your PC or your
brand-new iPad that is included with the MC 15000!

Your new iPad will come loaded with AcuEdit and AcuDesign, ready to help you edit designs in the large embroidery space.
5 hoops ranging in size up to 9.1" x 11.8"


Many of you have told us that you would love to see the sophisticated MC 15000 in your sewing room, however, you would also like a lighter-weight machine for classes.

This is the perfect deal for all of your needs
2 machines for the price of one!!!

Already have a lightweight machine?
Treat yourself to the amazing MC 15000
and make the 3160 QDC a great holiday gift to someone special :)

Call the Shoppe at (760) 881-4025 to schedule a demo
or for more information.
Our wonderful teachers work very hard to ensure an enjoyable class for everyone; please let us know if you plan to attend a class so our teachers know how many students to prepare for.
Classes may be rescheduled or cancelled if there are less than 3 students signed up.
Have an idea for a class?

Many of our teachers are happy to teach a special class just for you if you need help with a project or technique.



Please call the Shoppe at (760) 881-4025 to share your idea or reserve your place in a class. Thank You!
Please join us for this special Veteran's Day edition of Quilts of Valor!
We will be making 6" blocks to support a quilt being made for a brave serviceman recently diagnosed with leukemia. His Air Force family requested a QoV to comfort him during his treatment.

Tops and Bobbins will supply all of the fabric and patterns for the blocks;
please bring your own sewing machine, thread, and tools

Friday, November 13 at 4pm
Halloweenies
BOM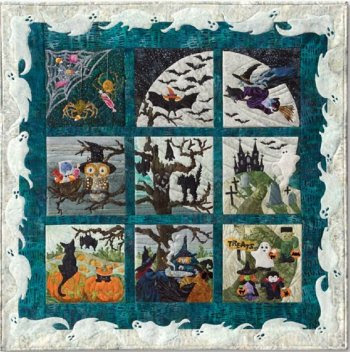 Oooo, spooky

Friday

the 13th will launch our Halloweenies BOM!

Come to the Shoppe

this Friday

at

4:00pm

to pick up your first month's pattern and precut fabric kit. A quick demo will show you how it all goes together :)

Cost: $45
Includes pattern and fabric kit






Monday, November 16 at 10:30am - 3:30pm



Beginning Quilting/Open Sew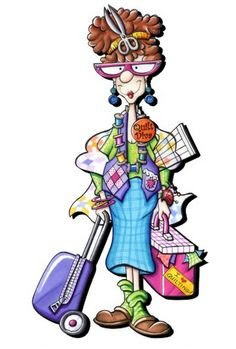 Are you a beginner looking for a little guidance?
Perhaps your wanting some advice with a project
or you just want some company while you sew...

Welcome to our new weekly Open Sew!
Each

Monday

we will have a teacher available to help you with your project.
Bring a Pot-Luck dish to share if you like!
Please bring your own machine and supplies.
We can help you choose a project to fit your skill level if you don't have a project to work on :)
Seats are limited so reserve your seat online
or call the Shoppe at (760) 881-4025.

Cost: $10






Wednesday, November 18 at 10:30am - 1:30pm


Project Linus


Come be a "Blanketeer" on the third

Wednesday

of every month to
make quilts, afghans, and blankets for Project Linus!
Some supplies are available, please bring your own sewing tools.
If you have some items to donate please bring them to the Shoppe!
We are so grateful for the donations that have come in to support children in our community :)

Linda recently reported that over 250 blankets have been donated this past month!!!
A big THANK YOU to all who help with this effort!

Cost: FREE