We are thrilled to be participating in such exciting events!
We will have a change in Shoppe hours for the next 2 weeks
Please m
ark these dates on your calendar!
Special Quilter's Run Dates and hours:
Thursdays, Fridays, Saturdays

9:00 am - 7:00 pm
Sundays

10:00 am - 5:00 pm
Row by Row starts

Sunday, June 21st, 2015


Come to the Shoppe for your FREE Row by Row pattern!
The Shoppe will be Closed
Monday, June 22, 2015
Monday, June 29, 2015
Saturday, July 4, 2015
Regular hours will resume
Monday,
July 6, 2015
Lots of FREE Goodies

during Quilters Run :)
There will be Goody bags for every adult and adolescent at each shop, with a block pattern and a free
Robert Kaufman Prisma Dye Artisan Batik fat quarter!!!


Go to every shop on the Run and collect a lovely,
FREE bundle of 26 fat quarters!
Visit shops to become eligible to win additional prizes!!!
(Must be 16 years or older to win.)
Step 1: Pick up a party invitation at the first participating quilt shop you visit during official Quilter's Run dates.
Step 2: Visit as many participating shops as you like during the Run dates and have your party invitation stamped at each shop you visit.
Step 3: Turn in your party invitation by

5 pm

on the last day of the run to be eligible for prizes.
What are the Prizes you ask???
Hold onto you hats 'cause there are TONS of PRIZES!!!
4 - Adolescent Area Baskets
Must visit all shops in an area to win that area's prize.
One $300 value gift basket from each participating shop.
Must visit the shop to be eligible for it's basket.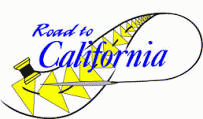 2016 "Road to California" Experience.
(4 days of classes and hotel room for winner)
You must have your invitation stamped by all 26 shops to be eligible to win the Grand Prizes. All prizes must be claimed within 90 days or be forfeited.

None of us are perfect- there were a few mistakes &
updates needed in the Run brochure
The correct address is 1756 E. Colorado Blvd, Pasadena, CA
(not "756" as listed in the brochure).
New address: 1243 E. Imperial Highway, Placentia, CA 92870
Driving directions: DO NOT USE GPS!
Going North on the 57 Freeway, exit Imperial
Highway. Turn right. Drive approx. 2.5 miles to the
intersection of Rose & Imperial Hwy. We are located
behind Carl's Jr.
Going South on the 57 Freeway, exit Imperial Hwy.
Turn left. Cross over the 57 Freeway, drive approx.
2.5 miles to the intersection of Rose and Imperial
Hwy.
We are located behind Carl's Jr.
Stars and Scraps Quilt Shop
New address: 1869 Pomona Road, Suite C, Corona, CA 92879
Address clarification: The shop is located in Suite J in the complex.
When using GPS, please note that Civic Center Drive was formerly Escondido Avenue.
Depending on your GPS system, you may need to enter the address as 728 Escondido Avenue, Vista, CA.
Hope everyone has a blast and safe travels! Looking forward to seeing all of our friends and making new friends, too!
Tops and Bobbins Quilt Shoppe
15550 Main Street, Ste B-6
Hesperia, CA 92345
Click here for Map to our Shoppe
It's not a party without GAMES!!!
Our games will make you eligible to
Save 15%, 20%, or 25%
Come in and Play to Win!!!


There is plenty of parking and several restaurants in our Plaza so
you can take a break during the Run!
Cancun Mexican & Seafood Restaurant
Drive safely and have FUN!!!