Our heartfelt gratitude to all who have served and sacrificed so much for the many liberties we enjoy.
Thank you.







WEEKLY SPECIAL


We appreciate the freedom to pursue the American Dream of having our own small business to share with all of you.
This would not be possible without those who defend our freedom and the families who support them.

We would like to show our appreciation



Save 20% off of your entire purchase this week!



Online orders use coupon code NEVER4GET during checkout
Sale valid May 25 - 31, 2015
Our wonderful teachers work very hard to ensure an enjoyable class for everyone; please let us know if you plan to attend a class so our teachers know how many students to prepare for.
Classes may be rescheduled or cancelled if there are less than 3 students signed up.
Have an idea for a class?

Many of our teachers are happy to teach a special class just for you if you need help with a project or technique :)



Please call the Shoppe at (760) 881-4025 to share your idea or reserve your place in a class. Thank You!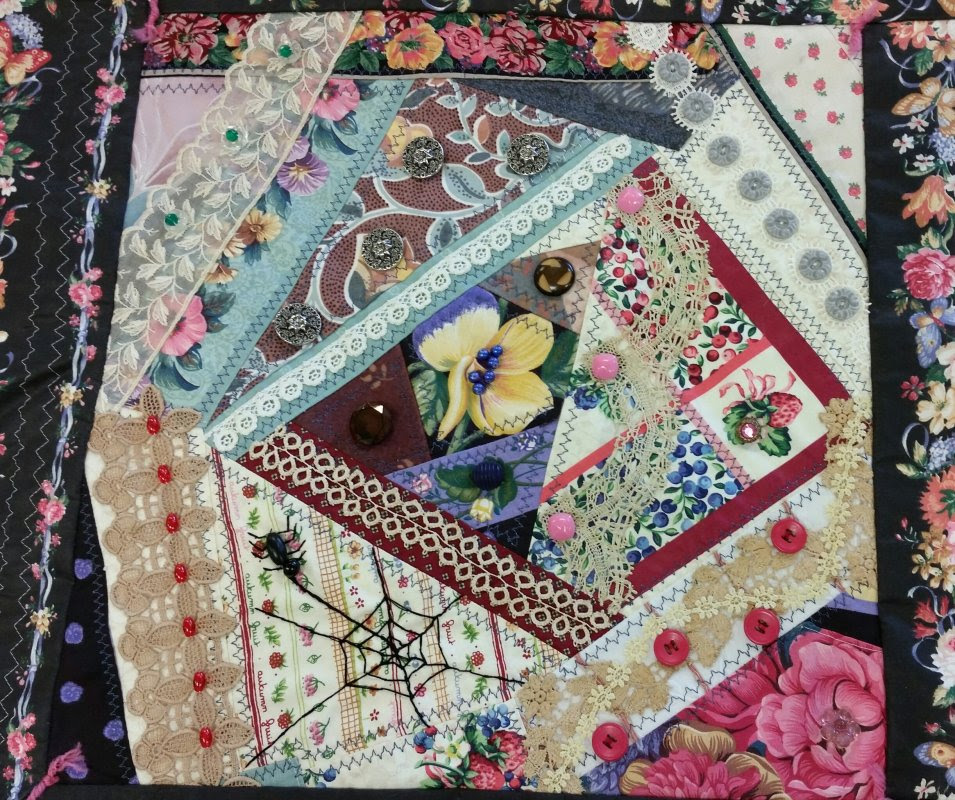 Lyn Brown is hosting a club all about Crazy Quilts!
Join her on the fourth Wednesday of each month to embellish blocks and share ideas :)
Come to the Shoppe to see her gorgeous sample!
Cost: $20
The first Monday of each month you are welcome to bring any project you would like to work on to sew, visit, and share with other quilters.
Cost: Free


Tuesday, June 2 at 1:00 pm to 4:00 pm
Sew Small
Join Vickie Overholt for a fantastic club!
Venture into the realm of small quilts using Miss Rosie's patterns.
Each month on the first Tuesday Vickie will teach you tips and tricks for a different pattern.

Program runs March - November, 2015



Come see her beautiful samples in the Shoppe!
$75 Membership cost covers class fees for all 9 months
OR you may choose to take an individual class for $20
Patterns available at the Shoppe for $10 each
Wishing you all a Blessed week