Counting down- just 8 weeks left...
This Summer is bringing (at least) 8 Great Things our way!
It is always so exciting to anticipate the good things in life...
Family, friends, and making memories.
There is always something to feel thankful for :)
What Great Things are heading your way?
These 8 Great Things all make the top of our list:
Quilter's Run
Row by Row
Our girls will be home from School
Denise will be done with her last Semester of Classes
Special visit from Mom/Grandma (there will be cookies in the house!)
2 more drivers at our house
2 Birthdays
Family BBQs
Bring on the Summer already!!!
WEEKLY SPECIAL

This 'N That by Nancy Halvorsen for Benartex
Save 15% or clear the bolt for 25% off!
Our wonderful teachers work very hard to ensure an enjoyable class for everyone; please let us know if you plan to attend a class so our teachers know how many students to prepare for.
Classes may be rescheduled or cancelled if there are less than 3 students signed up.
Have an idea for a class? Please call the Shoppe at (760) 881-4025 to share your idea or reserve your place in a class.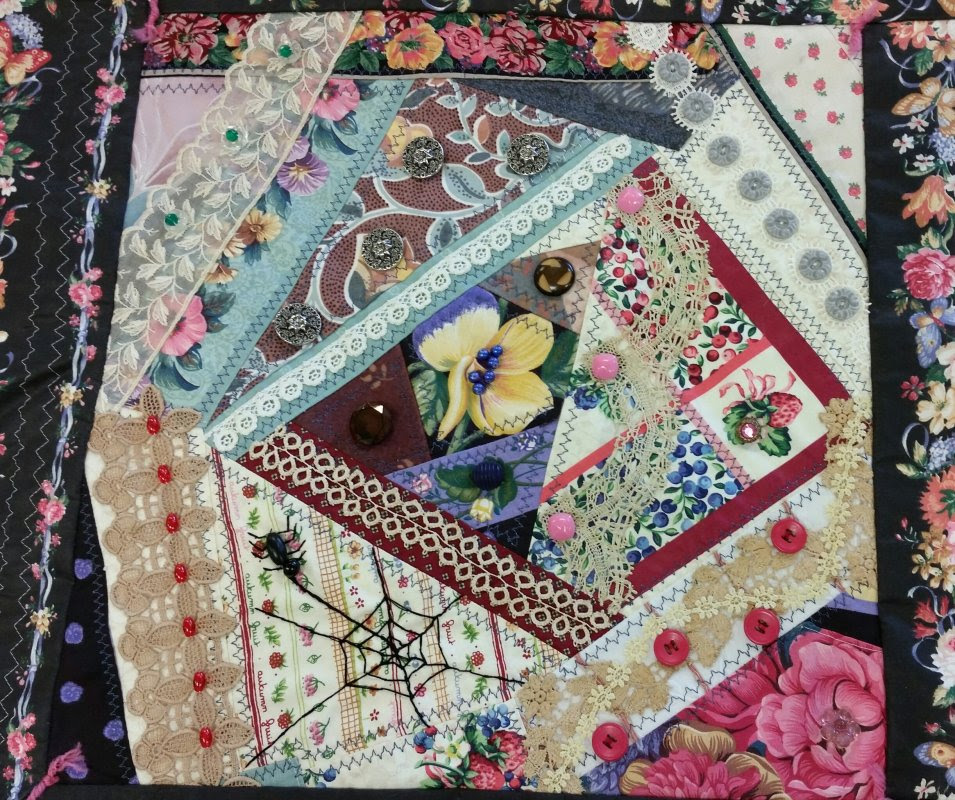 Lyn Brown is hosting a club all about Crazy Quilts!
Join her on the fourth

Wednesday

of each month to embellish blocks and share ideas :)
Come to the Shoppe to see her gorgeous sample!

Cost: $20





Friday, April 24 at 10:30am - 3:30pm
Quilts of Valor
Please join us on the fourth

Friday

of each month to quilt for our troops and Veterans!
Please bring your own sewing machine, cutting tools, rulers and thread.
Donations are happily accepted and greatly appreciated!



Cost: Free
Saturday, April 25 at 10:30am - 2:00pm
Lady Godiva Apron
Kathrine Dowdrick will teach you how to make this darling Lady Godiva Apron from Abbey Lane Quilts!
Three tiers of ruffles hide useful pockets- perfect for a stylish chef!



Supplies Needed:


1 3/4 yards fabric

(please prewash)


Lady Godiva Apron pattern


Sewing Machine
Basic sewing supplies including matching thread, pins, and scissors



Class is Full, it will be repeated.


Please call the Shoppe at (760) 881-4025 to add your name to the interest list.

Cost: $25
Hope you all have a wonderful week full of Great Things!