We've been enjoying the much needed moisture and hope you are, too!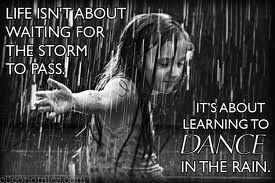 Rainy weather is perfect for sewing and quilting; we've been getting started on new projects for the New Year :)
Looking for some inspiration for a new project?
Then make sure you attend
There is so much inspiration at California's largest Quilt Show!
So much to see and drool over… the quilts on display are gorgeous!
Come to Tops and Bobbins to pick up your wristband that will get you into R2CA all four days -

January 22-25, 2015

.
Wristbands are just $15 each


cash or check only, please
Weekly Special

This week's special was chosen with the weather in mind :)
15% off of yardage and precuts or 25% off is you clear a bolt!
Thursday, January 15 at 10:30 am to 2:00 pm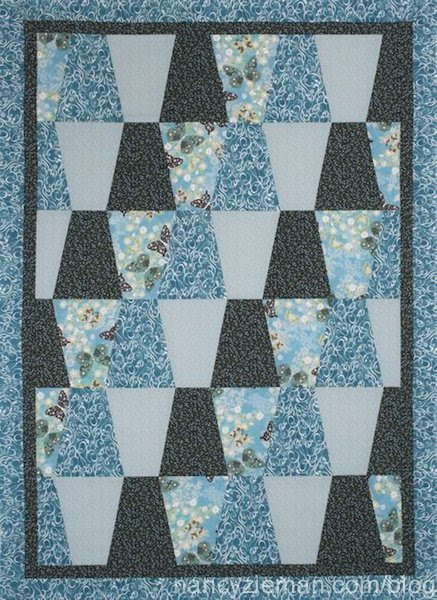 Denise Dowdrick will show you how to piece a throw size Tumbler quilt top in an afternoon!
Supplies Needed:
3/8 yd fabric for inner border
1 yd fabric for outer border

*Kits available at the Shoppe include precut tumbler blocks and borders for just $45*
Friday, January 16 at 12 Noon
Please come join us as we begin planning and forming an interest list for volunteers for Project Linus.
We will be discussing the mission of Project Linus as well as the program requirements.
Saturday,

January 17 at 10:30 am to 1:30 pm
Learn how to use your sewing machine!
Linda Rizzardi is teaching an informative class that will explain how to recognize sewing machine parts and learn how they work.
She will also demonstrate cleaning, maintenance, needle selection, thread selection, bobbin winding, & stitches.
The class includes:
Introduction to basic notions (Notion Supply Kit)
Construction of Travel Tissue Cover – supplies provided
Requirements:
Sewing Machine Feet & Accessories
Make sure you check out our Class Schedule for more information about these and other upcoming classes!
Remember that we offer Free shipping on Website orders of $50 or more!