Big, BIG,
BIG
NEWS!!!
We've had a hard time keeping our excitement contained and there are some rumors circulating so we decided it's time to reveal our next big step...
Tops and Bobbins is now an Authorized Janome Dealer!!!
We are thrilled to be partnering with such a wonderful brand and be able to bring you their fantastic sewing machines!

Those of you who know us know that we are dedicated to providing our quilters with the very best quality products and we believe that Janome machines will enhance the other wonderful goods we have to offer in our Shoppe :)


We'll be meeting with the Janome team this week to place our very first order so we'll have sewing and embroidery machines in the Shoppe very soon!
Bringing in sewing machines means we'll need to adjust our class schedule a bit so we can offer exciting new quilting and embroidery classes...
We will be continuing our Sit and Sew, UFO Day on the 1st
Monday
of each month; the next one on the schedule is
August 4th at 10:30am - 3:30pm
Quilts of Valor will also have a new schedule... starting in August we will be meeting once a month; that date will be announced soon.
Thank you for all of your support and good wishes... We couldn't make this step without all of you.

THANK YOU!!!
THIS WEEK'S SPECIAL
It's Summertime so we think that it's the perfect time to have a "Yard Sale!"
Also, we need to make some room for the new sewing machines ;)
Buy 3 continuous yards and get the 4th yard FREE!
This applies to even our new fabrics so come see all of the gorgeous new yardage we have this week!
"Minky" Cuddle fabrics, precuts, and panels are excluded from the Yard Sale.
This sale is also for our online customers, no coupon code needed... Just put 3 continuous yards in your online shopping cart and we'll throw in the 4th yard free :)
CLASSES, CLASSES, CLASSES
Tuesday

Evenings at

5:30 pm - 8:30 pm
Tuesday

Evenings with Vickie


Tuesdays with Vickie Overholt is on a break this week; we will still be meeting the rest of the

Tuesday

Evenings through July and August.



Wednesday, July 16th at 5:00 pm - 8:00 pm
We are so excited to have Shannon Schlosser teach her delightfully modern table runner! This is an evening class, perfect for those of you who can't get away during the day :)

Stop by the Shoppe to see the runner that Shannon pieced and custom quilted from her own original design!

Please see the class details for supply list.
Cost $30
Friday, July 18th at 10:30 am and 1:00 pm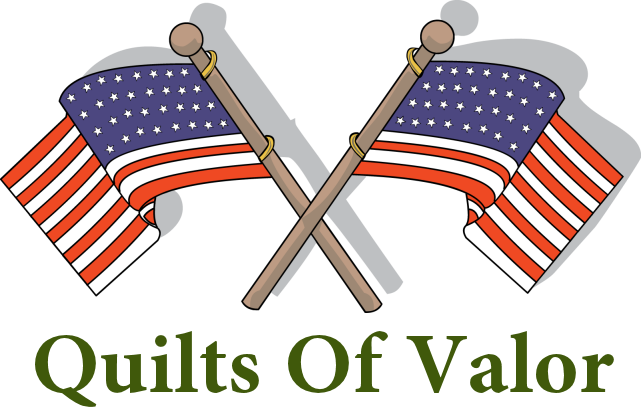 Morning session

10:30am - 1:00pm


Afternoon session

1:00pm - 3:30pm



If possible, please bring your own sewing machine, cutting tools, rulers and thread.
Donations are happily accepted and greatly appreciated :)
Saturday

, July
19th at

10:30 am - 2:00 pm
Iron Caddy


This darling tote does double duty as an ironing surface, too!

Perfect to take to classes; Meri Walker will show you how to construct this handy caddy to transport your hot iron.

Please see the supply list; some materials are included.

Cost $30
Insulbrite, Thermofleck, and elastic are included



Due to a scheduling conflict we have re-scheduled the Uneven Log Cabin from Saturday, July 12th to
Monday, July 21st at 10:30 am - 1:30 pm
Lyn Brown has a treat for us with her paper foundation pieced log cabin…
The uneven blocks hold a surprise: they make a lovely Clamshell pattern!

Easy and fun to make, come join us for this enjoyable class!
Cost $25, sample kit included
Wednesday, July 23rd at 10:30 am - 1:30 pm
Ironing Board Cover
Is your ironing board looking a little worse for wear?
Bring it back to life with a new cover!
So simple to make you'll want to change them often to liven up your sewing or laundry room :)
Denise Dowdrick will show you just how easy it is to make a new cover; casing and elastic is included in the cost.
Cost $25
Bias tape and elastic included
Thursday, July 24th at 10:30 am - 4:00 pm
Beatle Bag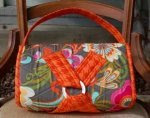 This dynamic bag has so much storage!
Versatile inner pockets can hold a sewing or first aid kit, make-up, jewelry, or whatever you want!
So many uses you'll want to make more than one!
Kathrine Dowdrick will guide you through the pattern and share the tips she learned during the bag construction.
Cost $25
Some supplies included,
please see
supply list
for more information.
Saturday

and

Sunday, August 16th and 17th



Weekend Retreat at Hawthorne Suites in Victorville, CA!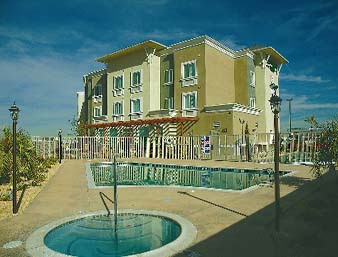 Stay the night and sew to your heart's content!
Fun, games, prizes, food, and friends...
There's also a pool and other wonderful amenities :)

Overnight stay is limited to 24 ladies, call the Shoppe today to reserve your place!

Price is based on 1 night with 4 ladies per room: includes breakfast and dinner each day with an overnight stay. Enjoy lunch at one of the nearby restaurants like Panera :)

You are also welcome to come enjoy just the day with us if you prefer to not spend the night :)
Cost $60 per day w/room or $30 for daytime only

You are also welcome to call the hotel and reserve your own room if you prefer; call them at (760) 949-4700



Please call the Shoppe @ (760) 881-4025 for more information about these and other fun Classes or to reserve your place in a class.

Don't forget, Website orders over $50 ship free :)